My analysis
It is amazing how God called a primary six drop out and turned him into a gem. Throughout his ministry, he focused on eternity. He told people that all these material things we are struggling for, we shall not go with them when we die. He spoke openly about how he wanted to die. When someone died he usually told his wife, I wish I was the one that had died. Why? Because God had taught him that the next life is more important and glorious that this physical life. Even before he married his wife Favour, he told her how he desired death so much and how he looked forward to the next life. He openly told people how he had lost fear for death. At a time when many pastors in Uganda worship money, fame and connections to Museveni's statehouse, he remained focused. Some of his publications are; The Inner man(2003) , Spiritual vision(2006) , How to deal with spiritual wounds, the Law and grace and Humility which will be launched post humus(after his death).
Apostle Stephen Senfuma is dead
https://edge.ug/index.php/2021/06/26/apostle-stephen-senfuma-is-dead/
Apostle Stephen Senfuma, the proprietor of Innerman FM, is dead.
Senfuma has been the bishop of United Christian Centre (UCC) Church in Makerere-Kikoni running under Innerman Ministries.
The church has Saturday morning announced the death of the senior pastor.
On June 10, Pastor Martin Ssempa of Makerere Community Church said Senfuma was in a critical deteriorating condition battling COVID19.
The Bishop was admitted at Platinum Hospital, Kampala after developing "breathing complications".
Who is Bishop Senfuma?
Bishop Senfuma is the Vision bearer of Inner-Man Ministries which includes United Christian Centre (UCC).
He is also founder of Innerman Broadcasting Company, which seeks to provide Christ-Centered radio programming.
While his preaching and teachings have had a profound influence on Christians for over 27 years, it is his personal life that is even more inspiring.
He has been spearheading a Child Support Ministry that directly addresses the plight of vulnerable children who are situated in Kasubi and surrounding areas.
Having grown up in a family of twenty three siblings, there was never enough food, clothing, school fees and other essentials.
Since he was a child, his desire was to study and become a person who would mentor others.
But this dream was painfully destroyed when, eventually he could no longer earn enough money out of dancing at weddings and causal labor to pay his school fees.
Since then, he has carried this desire is to see that every child gets an education.
Reflections on the life and ministry of Bishop Stephen Senfuma
https://www.ugchristiannews.com/reflections-on-the-life-and-ministry-of-bishop-stephen-senfuma/
Preacher's impact praised by Born-again Christian leaders
Bishop Steven Senfuma, the Senior Pastor of United Christian Church- Kasubi, passed away 26 June at Nakasero Hospital in Kampala. For many Christians, he was undoubtedly one of the most reputable, humble and dedicated Christian figures, of all time, in the country.
His influence extended around the country, but at the heart of his ministry was his passion for the Gospel and his commitment to spreading this Good News around the world, through media among other platforms.
On 26 June, so many people are mourning his death, but many more are also rejoicing that "he is in heaven with the Lord." Here is what several Christian leaders had to say in response to this news:
1. He is Now in a Better Place.
Dr. John W. Mulinde (Founder Director/Chairman of World Trumpet Mission)
Oh great warriors and watchmen, I know the news of Bishop's passing is painful beyond words. We all need time internalise and accept it. I know each one has got many questions. But let me suggest that we all act like David. After he had fasted hard for his son's life, he learnt that the boy had passed on. He rose up and said; 2 Sam. 12; 22-24). It may not be easy to accept but we know that Bishop had all the opportunity to prepare his way. He is now in a better place. So BE STRONG BELOVED. And still return the glory to God just as Lot did. Let's pray a lot for Mrs. Senfuma and the family. May God also strengthen the Church members and the entire inner man community.
2. We Shall Surely Miss You.
Pastor Michael Kyazze (Omega Healing Centre)
I am crashed by the news of the passing of Bishop Stephen Senfuma . Somehow Stephen has had a way of making someone feel important and Loved. Bishop Stephen, we shall surely miss you my friend and support in ministry. May God comfort Favor Senfuma and the children in this dark moment. May you Rest In Peace.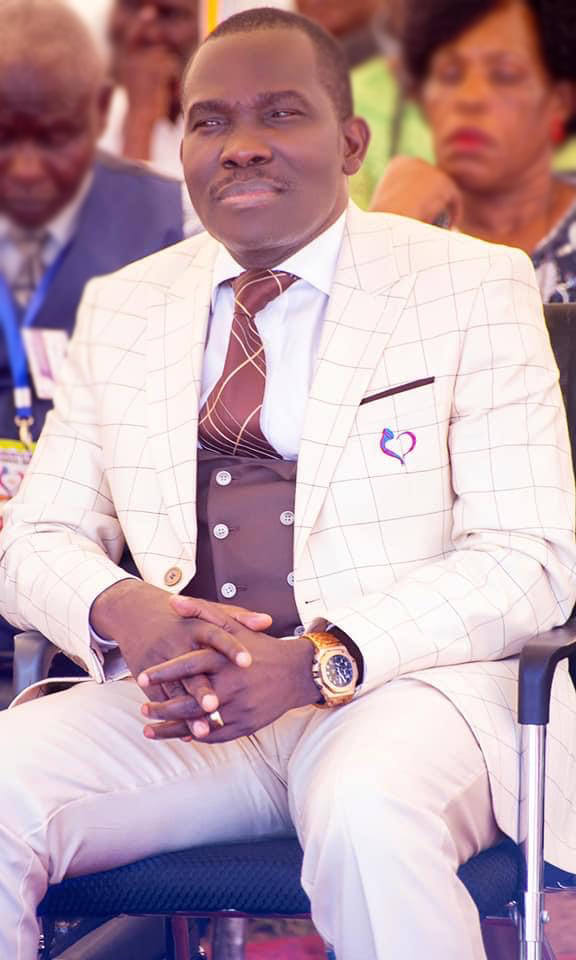 3. A Great Servant of the Lord.
Bishop David Livingstone Kiganda (Founder and Senior pastor of Christianity Focus Ministries)
We have woken up to a sad news of the passing of a great servant of God. We shall surely miss Bishop Steven Sefuma's voice of sobriety. We do not know what to say at such a trying moment. My condolences go to Favor Esther Senfuma and the Children, we must admit, we did not see this coming! To the entire UCC fraternity, it is a pity. It's un deniable, the Body of Christ, we are being tried. We have never lost this many servants in such a short time. May Steven rest well till we meet. Rev 14:13: "And I heard a voice from heaven saying unto me, Write, Blessed are the dead which die in the Lord from henceforth: Yea, saith the Spirit, that they may rest from their labours; and their works do follow them." May God's name be glorified.
4. He Made an Indelible Impact.
Pastor Freda Serwadda (Victory Christian Centre Church)
I extend my heartfelt condolences to the family & friends of Bishop Steven Senfuma. He made an indelible impact on the body of Christ as we know it, most notably heard saying "A TIME WILL COME WHEN AM NOLONGER HERE ". He leaves behind a tremendous legacy! We celebrate his life! Matthew 5:4.
5. His Legacy Lives On
Apostle Dr Michael Kimuli (Founder of Christian Discipleship Ministries International)
Fare Thee Well Servant of God. Your legacy in the body of Christ lives on.
6. Prepare a Heroic Send Off.
Apostle John Bunjo (Founder of Christian Restoration Ministries International)
I was hit by the news of the passing of my brother, Bishop Senfuma. Later, the lord led me to remember how David prayed earnestly for the child's recovery (2 Samuel 12) but God decided to take him. David encouraged himself that the child cannot come back but he 'will go to him.' (2 Samuel 12:22). I thank you all for these three weeks we have been interceding. God, the judge, made Hiss choice, love you all, let's take time to settle and prepare a heroic send off.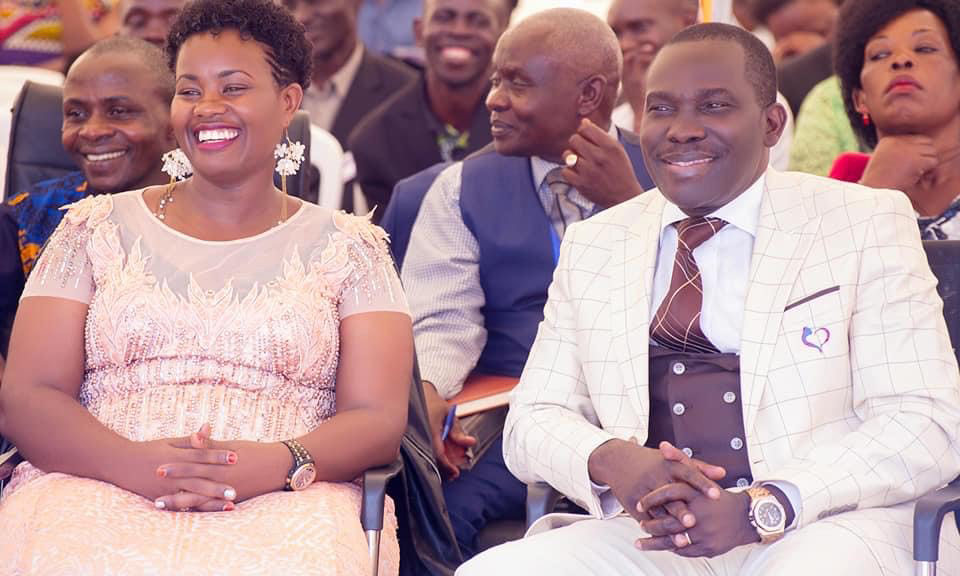 7. A Family Man of Character.
Richmond wandera (President, CEO at Pastors Discipleship Network.)
The untimely passing on of a good friend and brother, Apostle Stephen Senfuma of United Christian Center has caught us by surprise. It's hard to believe he is gone. Uganda has lost one of its most gifted leaders. A family man of character, integrity, grit, and godly influence. Let's continue to pray and stand with his family in this dark time. We know he is in a better place yet we miss him. We will continue standing with you the UCC community. RIP Brother.
8. True Servant Who Always Desired Eternity
Pastor Isaac Mugabi (Minister at Fire Place Church – USA)
One of the few authentic preachers of the true gospel of God is dead in Uganda. Bishop Senfuma Rest In Peace. I wish it wasn't true. My condolences to the family and the body of Christ in Uganda. I have never been speechless like I am. I loved this man of God true servant who always desired eternity .
9. Perfect Example of a Role Model.
Pastor Ssenyonjo Isaac (Leader of Youth Revival Movement)
This is so hurting. We have lost a general of God, a father, my very wonderful friend and one of our directors on the YrmSeekers board. From the time I met you as a student at Makerere, you loved me and constantly advised me on how to serve and remain humble. You have been a perfect example of a role model Bishop Steven Senfuma. I had hope that you would get better and we laugh about this as usual but this is so painful.
10. He fought the Good Fight.
Bishop Nassan Ibrahim Turyamureeba (Founder of Daystar Cathedral Mbarara)
My heart felt Condolences go to the family of my brother and a best friend who has gone to be with the Lord, Bishop Steven Senfuma. RIP. You fought a good fight you have kept the faith and you have won the race.
11. Transcended to Glory.
Pastor Gerald Mwebe (Founder of Streams of Life Church – Kampala)
I celebrate the life of my dear friend Apostle Stephen Ssefuma who has been translated to glory today morning. Our thoughts and prayers are with the family during this difficult time. #ALifeWellLived
12. We Grieve with Hope.
Apostle Dr Umar Mulinde ( Founder, Gospel Life Church International)
Apostle Stephen Senfuma, will be dearly missed. On behalf of myself, my family, and the whole family of Gospel Life Church International, I send sincere sympathy and earnest Prayers that the peace of God Almighty, which surpasses all understanding, will guard and keep United Christian Center and Inner-man family in Christ Jesus our Lord. We are always encouraged by the word of God from 1 Thessalonians 4:13-14 saying, Brothers and sisters, we do not want you to be uninformed about those who die, so that you do not grieve like other people who have no hope. For we believe that Jesus died and rose again, and therefore, God will bring with Jesus those who have died in him! Comrade, RIP.
13. The Innerman Ministry
Caroline Bu'dhwike (Worship Pastor and Recording artist)
You've been one of my Spiritual Fathers since 1989! You always asking me one question after greeting you "Omuntu wo ow'omunda akyaali mulamu? After the answer you said "Tomuganya nga kuwola!" You have been teaching us to guard The Inner man to be in line with the creator. We have lost you here but God has received you in Eternity. You always tought us to love and serve God as Youths…May the Lord embrace my friend Mummy Favour, children, family, Innerman Ministry & the entire Body of Christ. RIP BISHOP
MUST READ