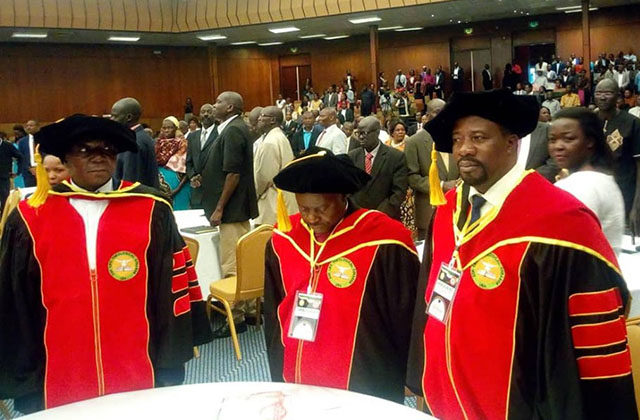 Bishop Kiganda, Pastor Umar Mulinde receive honorary doctorate degrees
More Pentecostal Preachers in Uganda bag doctorate degrees in Christian related courses.
Bishop David Livingstone Kiganda and Pastor Umar Mulinde have been conferred with honorary doctorate degrees from Zoe Life theological College USA on Saturday.
The two were among several Christian leaders honored at a graduation ceremony presided over by the Zoe Life theological College Chancellor (Africa), Archbishop Dr. Richard N. Innocent and the First Lady Janet K. Museveni, who was represented by the Deputy Speaker of Parliament, Jacob Oulanyah on 13th July, 2019 at Serena Hotel in Kampala.
Others awarded include His Grace Archbishop Emeritus Henry Luke Orombi, Bishop Zachariah Serwadda, Pastor Pheobe Ssozi Ssemambo, Ms Sylvia Namubiru Mukasa, a human rights defender, lawyer and Executive Director Legal Aid Service Providers Network, Hon David Bahati and more.
Pastor Umar Mulinde received a Honorary Doctorate Degree of Philosophy in Christian Mission while Bishop Kiganda received a Honorary Doctorate Degree in Divinity.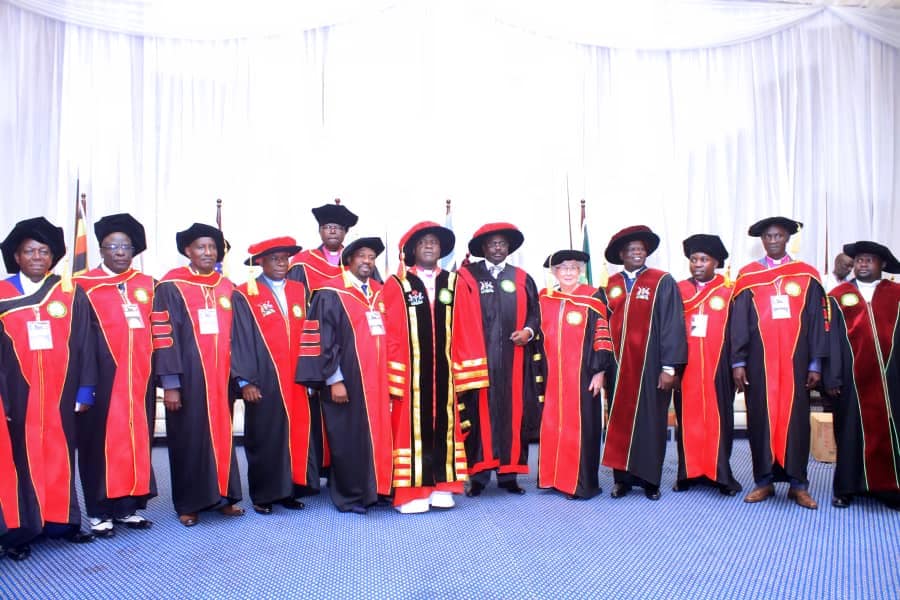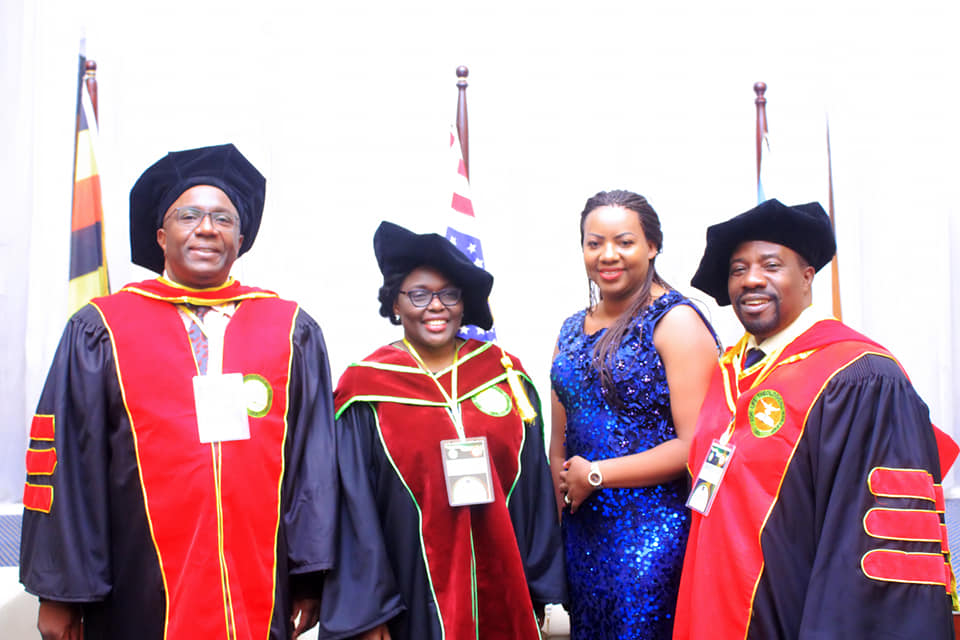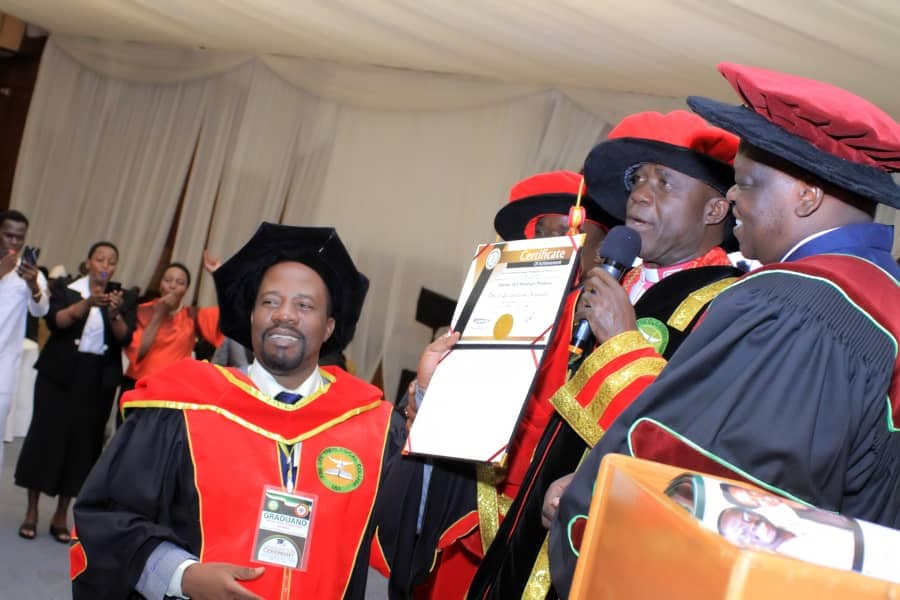 Doctorate recipients were awarded after nomination, and then close evaluate by Zoe Life Theological College officials in U.S.A. together with their Partners based in Nigeria and Uganda.
"I'm humbled for this new phase considering that, nothing happens except God allows it," Kiganda, who is the founder and Senior pastor of Christianity Focus Ministries and Managing Director of Kingdom FM partly said in a statement.
Zoe Life theological College's mandate is to train students in the five-fold ministry, as well as to equip and mobilize believers from all walks of life to be active, effective members of God's army.
Many graduates become full-time ministers; others lay leaders in their local churches; and others leaders in politics, education and business, the administration says.
All Photos are courtesy of CFC
How credible are US bible colleges offering PhDs to Pastors?? US Bible University honors Ugandan Pentecostal Pastors with doctorates
Reward for Promoting and Hiding the satanic American Neo-liberal empire : Pastor Robert Kayanja and Jessica Kayanja get honorary doctorates
Is Rick Joyner's Doctorate Fake?