Pastor Robert and Jessica Kayanja
Pastor Kayanja pays tribute to the Late Yiga
https://www.youtube.com/watch?v=Ko87qiBZcfU
My analysis
Pastor Robert Kayanja is no stranger to controversy. He was live on late Yiga Augustine's ABS TV eulogizing occultist Yiga. His wife pastor Jessica Kayanja eulogized Yiga as a servant of God. Pastor Kayanja offered 3 million Uganda shillings to support the funeral arrangements. This guy is a spiritual politician. By going to Yiga's funeral he was trying to win favour of the public where Pastor Jackson Senyonga had lost favour. Pastor Jackson was attacked for boldly speaking out that Yiga was not born again and was not a true man of God. How can a minister of Pastor Kayanja's stature portray an occultist like Yiga Augustine as a servant of Jesus? Shame upon Pastor Robert Kayanja and his Wife.
I have always pointed out that the God of Pastor Robert Kayanja is mammon. Can you Imagine that Pastor Kayanja started the so called 77 DOGS(days of glory season) revival which went on for over one year using a satanic nomenclature. The number seven means perfection. So 77 means perfection times two. The bible equates a sinner to a dog. It states that the DOG has returned to its vomit(1Peter 2:22). No wonder a fleet of celebrities that got saved in the DOGS returned to the DOG life style. These include Bad black who is a notorious harlot, chameleon, Kapere etc.
During the 77 DOGS, pastor Kayanja started a youth club called MADS(Meshach, Abednego, Daniel and Shadrach ) company. The dressing and hair styles of these young boys and girls bore no resembrance with the above biblical personalities. They really looked like MAD or lumpen carnal young men and women . Pastor Kayanja has really done a lot of damage to the body of Christ. I think he is coming to the beginning of his end. God will take away his mantle and give it somebody else if he does not repent.
MADS company fashion week at Pastor Kayanja's Church



You can fool people but not GOD: Pastor Robert Kayanja's 77 D.O.G.S Revival and the Worship of the Golden Calf of Money, Materialism and Worldliness

False Prophet Brother Ronnie Makabai



Brother Ronnie Makabai pays tribute to Yiga
https://www.youtube.com/watch?v=S0txa1--BGA
Pentecostals disown Kakande, Brother Ronnie and Yiga
Pastor Yiga was a selfless man-Katikkiro Mayiga
https://www.independent.co.ug/pastor-yiga-was-a-selfless-man-katikkiro-mayiga/

The Independent October 30, 2020
The Katikkiro of Buganda Kingdom, Charles Peter Mayiga
The Katikkiro, a staunch catholic, in Bbaale Buddu at the ancestral ground of his clan, Omutima Omuyanja!He received blessing from the spirits of is dead ancestors.
Katikkiro Charles Peter Mayiga pays tribute to Pastor Yiga Abizzaayo
https://web.facebook.com/watch/live/?v=2439988889639756&ref=watch_permalink
Kampala, Uganda | THE INDEPENDENT | The Katikkiro of Buganda Kingdom, Charles Peter Mayiga has praised the late Pastor Augustine Yiga for being a selfless and hardworking man.
Mayiga says that Pastor Yiga started as a humble man, but his spirit of self-belief led him to achieve a lot of things in a short period, which should be an example to the young generation.
He made the remarks on Thursday at the Christian Revival Church in Kawaala, where he had visited to console Yiga's family and Christians.
According to Mayiga, Yiga was also generous and was among the first people to contribute to the Ettoffali project in 2014.
Mayiga also appealed to the Pentecostal pastors to desist from conflicts but live in harmony.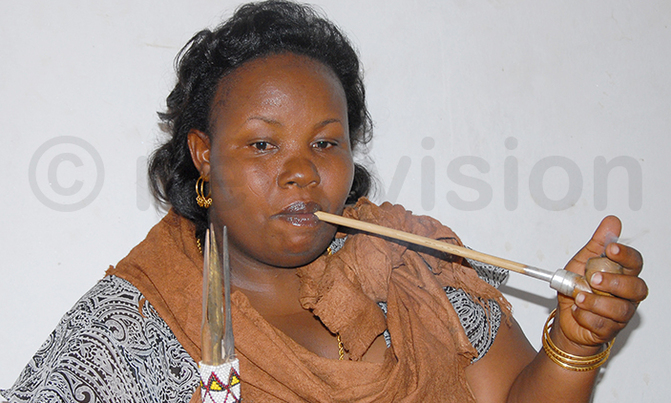 Maama Fina Awadeyo Amabugo Ga Million 5 Kulumbe Lwa Pastor Yiga
https://www.youtube.com/watch?v=-UAUOl3fDkk
"I always see the Archbishop Cyprian Kizito Lwanga of Catholics visiting Namirembe, the same with Archbishop Stephen Kaziimba Mugalu why isn't it possible in Pentecostal Churches, Mayiga asked.
Mayiga's comments come after Pastor Jackson Senyonga, of Christian Life Church in Bwaise said that the deceased lived a sinful life.
Shortly after the death of Yiga, Ssenyonga convened a press conference and condemned Yiga as a false prophet who often took advantage of his female flock. He also claimed that Yiga faked miracles and impregnated young girls who were members of his Church.
********
URN
KATIKIRO MAYIGA PRAISES YIGA FOR BEING A LOYAL MUGANDA AS SEGIRINYA BLOWS UP SENYONGA
https://mulengeranews.com/katikiro-mayiga-praises-yiga-for-being-a-loyal-muganda-as-segirinya-blows-up-senyonga/
By Isaac Wandubile
Buganda's very popular Katikkiro Charles Peter Mayiga this Thursday afternoon drove to Kawaala where he paid tribute to Pastor Augustine Yiga Abizaayo whose approach to life he urged the youths to emulate. Mayiga, who veiledly disapproved of Pastor Jackson Senyonga's decision to dance on the deceased's grave, said that Yiga (who died at 45) accomplished many things in his short life because he had plenty of self-belief.
Mayiga said it required self-belief for the modestly educated poor self-made man from Sembabule to enter Kampala on his own and conquer the city in ways that Ps Yiga did. He said Yiga was a conqueror because he had self-belief besides valuing hard work. He revealed that despite being modestly educated, Yiga started what would grow into one of Kampala's most known Christian Ministries under whose auspices he went as far as founding schools to facilitate the education of the economically vulnerable Ugandans.
Admitting he had achieved so much at such a young age, Mayiga also recalled how Abizaayo's was one of the churches that made the biggest contribution years back when he unveiled the Toofali drive which too was about making Baganda have self-belief that things can be accomplished without having to wait for help from government or even outsiders. That the day the Toofali caravan went to Rubaga Division, Abizaayo stepped forward and mobilized his church members to jointly contribute a very big Toofali whose exact worth Mayiga never disclosed. The Katikkiro also called on the youths and other Ugandans to emulate the liberalism with which Abizaayo approached life.
Mayiga said that despite being a big-name Pentecostal leader, Abizaayo freely related with people from other religions including Muslims. Mayiga said this is proof the man from Sembabule was tolerant of those with divergent views to life and generally saw things differently. It's against that background that the much-cheered Katikkiro registered his displeasure at fellow pastors who spoke ill of Abizaayo at a time he was unable to defend himself. This was a veiled reference to Pastor Jackson Senyonga who in-coming Kawempe North MP Mohammed Segirinya (speaking to the same audience Mayiga had just addressed) vowed to crash unless he apologizes. "You can't go speaking so recklessly about a dead man who can't defend himself. I'm Mohammed Segirinya the governor of Kawempe North where even Pastor Senyonga operates his church from. I'm demanding that he writes his apology and calls a press conference to publicly read it out or else we are going to make it hard for him to live and operate in our Kawempe," Segirinya said.
The same Segirinya, who came with Mathias Walukagga, also called on mourners to make Abizaayo happy from wherever he will by voting for Bobi Wine who he claimed is the man the deceased politically supported. "Pastor Yiga was our friend, believed and worked for the same change we too are working for. Let's honor him by killing Kyagulanyi Robert Sentamu with votes come January next year," said the vertically-challenged Kawempe politician who is also Kyagulanyi's choice for the next Kawempe North MP.