Catholic Secular Music Artist Dr.Hilderman in the so called Catholic religious garb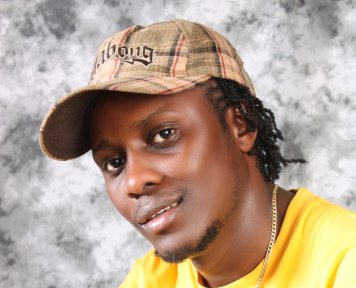 Dr. Hilderman
Dr Hilderman of the Double bed Mazongoto song has been summoned by Catholic lawyers for wearing the attire of Bishops while on stage.
RED Pepper UG
Popular Nigerian Pentecostal Gospel Artist Uche Agu. His song double double is a hot cake in catholic charismatic meetings in Uganda
Watch Pastor Uche Agu's song Double double being used in catholic Charismatic meetings in Uganda
Catholic 'pastor', JB Mukajanga, has started a so called fire ministry that imitates pentecostalism
Catholic Charismatic Movement To Infiltrate The Christian Churches! (Rivers of Muddy Waters Are Flowing Everywhere): A case of the satanic antics of the Ugandan Catholic charismatic renewal movement
Rev.Father Expedito Magembe, the priest behind Mt.Zion catholic charismatic Prayer center in Uganda.After the pentecostal like prayers which are usually spiced by Pastor Uche Agu's double, double song , a full catholic mass is said
Exposing the dragons that speak like Jesus' sheep: 'Born again' catholic Fr. Magembe Expedito and J B Mukajanga continue to be used by Satan to keep Catholics deceived.
Born again Catholics!!!!!!: Exposing JB Mukajanja's Fire ministry
Dr.Hilderman ties a knot at the catholic Lubaga Cathedral
LOCAL artiste Hillary Innocent Kiyaga popularly known as Dr Hilderman walked Cissy Winans Namuddu Settumba down the aisle at Rubaga Cathedral on Friday.
Dr Hilderman shot into the Ugandan music limelight with his hit
Mazongoto
and continued to ripple his fame with hits like Mr Matama, Amelia, among others.
The groom and his best man arrive at the church for the wedding prayers.
PHOTO by Nicholas Oneal
The wedding was delayed for more than 40 minutes because the priest questioned the marital status of fellow musician Mesach Semakula, his best man.
The couple later entertained their guests with a reception at Speke Resort, Munyonyo (Kampala).
It was a colorful reception.
PHOTO by Nicholas Oneal
. . . and the cutting of huge cake crowned the evening. PHOTO by Nicholas Oneal
. . . as the guests mingled conspicuously at the glizty reception. PHOTO by Nicholas Oneal