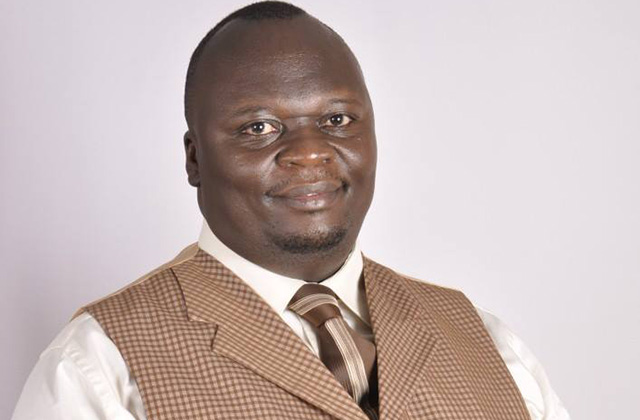 Top City Pastor Sentenced To Six Months In Prison Over Shs131m Debt…
https://www.thegrapevine.co.ug/top-city-pastor-sentenced-to-six-months-in-prison-over-shs131m-debt/
Justice Steven Mubiru, the head of the High Court Commercial Division has sentenced top city pastor to six months in prison for failing to pay a debt of Shs131m.
Pastor Patrick Makumbi of the Global Healing Ministries International-Lweza along Entebbe road was arrested by Court bailiffs after failing to convince Court why the execution orders should not be entered against him as asked by the presiding Judge.
"It is true my lord, I understand the debt but because of Covid-19 which spoilt my financial capacity and sickness, I haven't paid the debt but am willing to pay," Makumbi told Court.
When the judge asked him to produce the security he used when he was borrowing Shs88m from the Youth Entrepreneurs Community Microfinance Ltd, the soft spoken pastor revealed that the land title to borrow on Busiro Block 588 plot 177 was given to another money lender who also gave him money.
He explained that Fabian Ndyanabo, the money lender, refused to give him the said land title until he pays his money which forced the judge to sentence him to six months in Kitalya prison.
Sources at Global Gospel Healing Ministries revealed that Mariam Makumbi wife to pastor Makumbi is trying to reach out to the money lender to save her husband.
Miriam says her husband is suffering from a deadly diseases which cannot be treated in the prison.
Pastor Makumbi has been battling with Court cases. Recently, he was accused of defiling a 14-year-old girl but the case was dismissed and the complainant, who was the mother of the girl was sentenced to community work for giving false information to the state.
By Sengooba Alirabaki
MUST READ:
The Struggle by Uganda Pentecostal Prosperity pastors to keep up appearances: When the Devilish Prosperity Gospel made Bishop Patrick Makumbi wallow in mire after mire
https://watchmanafrica.blogspot.com/2020/05/the-struggle-by-uganda-pentecostal.html
Young girl accuses Bishop Patrick Makumbi of Impregnating her : Makumbi denies accusations
http://watchmanafrica.blogspot.ug/2016/09/young-girl-accuses-bishop-patrick.html
When Ugandan Pentecostal prosperity preachers dress like catholic clergy: the Case of Bishop Patrick Makumbi of Gospel Healing centre, Lweza
http://watchmanafrica.blogspot.ug/2012/08/when-ugandan-pentecostal-prosperity.html
According to the Luganda NTV news segment below Shamirah Nalweyiso who accused Bishop Patrick Makumbi of defilement was given a caution and her mother Ms Peace Nanangwe was sentenced to three(3) hours of community service in October, 2018 just like the pastors who accused pastor Kayanja of sodomy
https://www.ntv.co.ug/news/akawungeezi/4542248-4831118-cnglja/index.html