There is a way(

Catholicism, SDA, Anglican church, Islam etc

) that seemeth right unto a man, but the end thereof are the ways of death(Proverbs 16:25, 14:12).
For what shall it profit a man, if he shall gain the whole world(

cars, hotels, lands, titles, shops, businesses etc

), and lose his own soul?(Mark 8:36 ).
And he said unto them, Take heed, and beware of

covetousness

(Love of, and accumulations of material things such as
cars, hotels, lands, titles, shops, businesses etc
)
: for a man's life consisteth not in the abundance of the things which he possesseth(Luke 12:15 ).
Dear Brothers and sisters, it is sad that Afande Felix Kaweesa was killed in such a brutal style. This is what happens when the devil enters

the hearts of human beings. The devil entered the heart of Judas Iscariot and he betrayed Jesus . The devil also entered the hearts

of elders, chief priests and Pharisees and they killed our Lord Jesus Christ .

God allows

incidences like the brutal death of Late AIGP Felix Kaweesa to cause us to reflect on what we have believed.
It is sad that Afande died a staunch catholic. It is sad that he put a lot of energy in building a satanic system like the Roman Catholic church. Be warned that no catholic will enter heaven, not even the Popes. The bible says , there is a way that seems right unto man but the end thereof is a way of death(Prov. 14:12, 16:25). Even if they say 1000 masses, this will not win you a ticket to heaven . Even if the pope attends your burial,

no heaven for you. Only saved people go to heaven.
Ask yourself a question , where did all this Catholic gabbage come from?? i.e. praying the rosary, indulgencies, prayers for the dead, statues of Mary, Jesus and

so called saints etc. Do you see any of these in the book of Acts of the Apostles??? The devil is a father of liars(John 8:44). Lucifer ensures that Catholics are buried in pomp so that they continue to be deceived. Dear Brothers and sisters flee before it is too late. God helped me to flee the catholic church many years ago. I am now a born again Christian and minister in the church. I pray that God will help you to flee the catholic satanic system. Do not allow the catholic church to escort you up to the doors of hell. Say no today by accepting the Lord Jesus Christ as your Personal Savoir today. The Lord Jesus Christ came to seek and save that which as lost. He did not come to destroy your life but to save you(Luke 9:56). Jesus Christ is Knocking at the door of your heart(Rev.3 :20). Accept him today. Amen.
The curse of dying in the satanic Roman Catholic church and going to hell: Popular catholic charismatic preacher J. B Mukajanga hurriedly buried amidst rumors of poisoning
The curse of living as a famous celebrity but dying as a roman catholic and going to hell: Ghana mourns BBC catholic presenter Komla Dumor, one of the nation's most revered journalists, who died of a heart attack last month at the age of 41.
The curse of dying catholic: When the catholic church escorts its faithfuls to the doors of hell: Catholic NTV news anchor Rosemary Nankabirwa dead : Executive aviation chattered aircraft carrying the remains of Rosemary landed at Entebbe International airport: Nankabirwa died with dignity – catholic parish priest: Nankabirwa: Jesus will heal me: Nankabirwa's last words: save me Jesus
AIGP Felix Kaweesi Murder! Could This Mark The Beginning Of Political Assassinations In Uganda?
When you l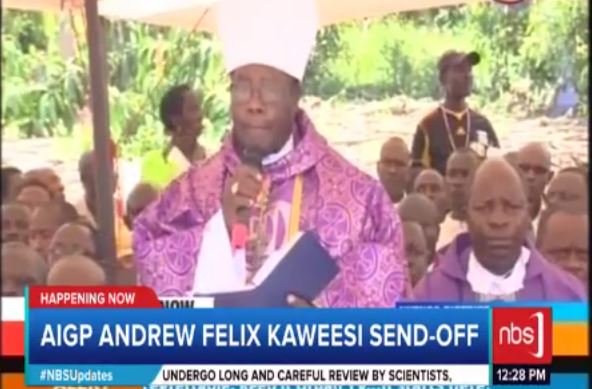 ooked at him, you saw a man who was full of confidence and unbelievable appetite for a confrontation of any kind. He was a man who left you without any doubt that he couldn't be bullied into submission.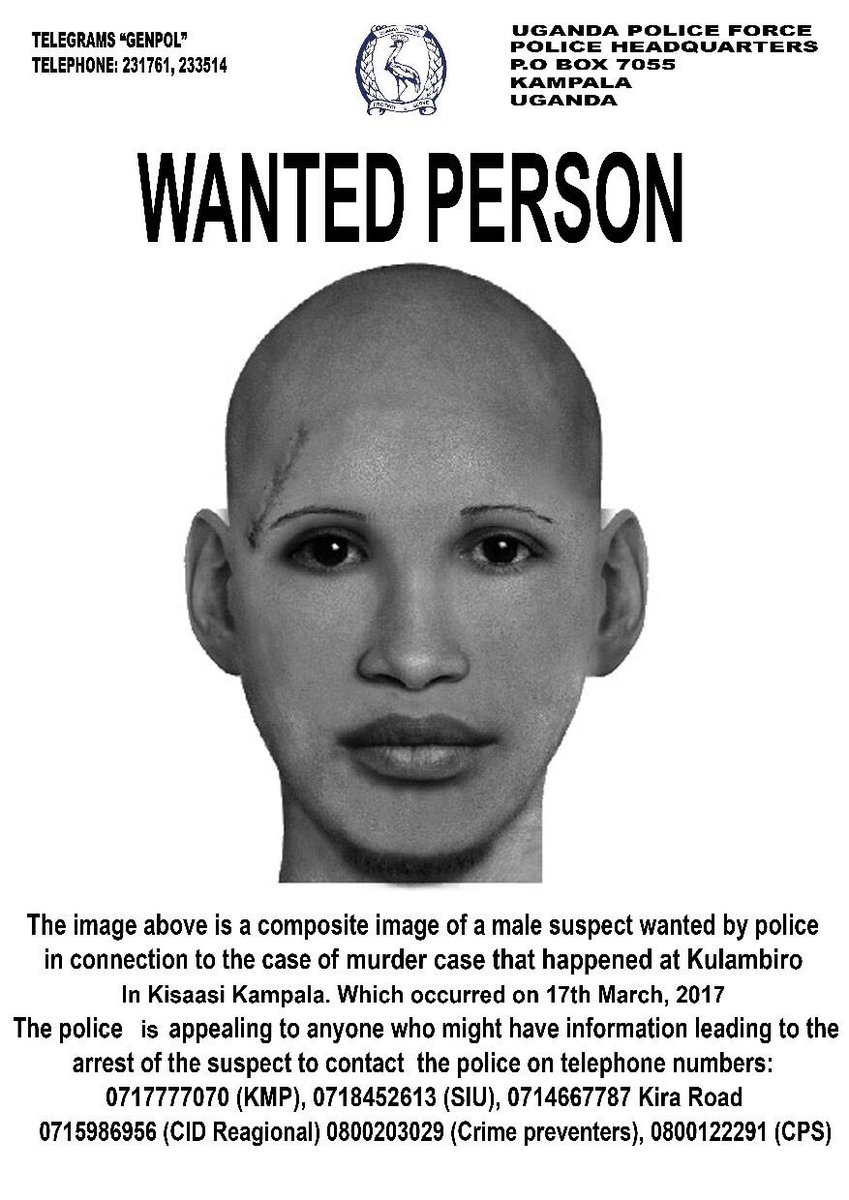 At most, you could say that Felix Kaweesa had become the police and the Uganda police force had become Kaweesa himself.
While appearing on a television talk show, DP president Norbert Mao warned or rather advised Felix Kaweesa to downsize on his arrogance or face the fate of equally arrogant leaders like Iraqi leader Saddam Hussein and Col Muamar Ghadafi Libyan leader.
But the late Kaweesa brushed him off by arguing that during his lifetime, he had been fed to a lot of threats that he had got used to them.
He then assured Mao that nobody can scare him with death threats.
Psychologists will tell you that people with such a confrontational streak tend to create very many enemies and are therefore most likely to be assassinated.
There is no doubt about the fact that the late Kaweesa had created a lot of enemies either within the police force family itself or from within the wider social spectrum.
The manner in which he used to bully the ordinary police officers in front of the television cameras exposed his working style as lacking in humility.
At the time of his assassination, kawesa's profile had widened so much that he was widely regarded as the most outspoken government official in the country.
What could have been the cause of his shooting?
Incidentally despite of the fact that there has been some criminal assassinations, they had not taken a political dimension- targeting high profile government figures and politicians.
Instead we have had assassinations that are of a criminal nature that all related with issues within the Muslim fraternity.
Felix Kaweesi's murder therefore ranks as one of the first political assassination of a high government official since the murder of Andrew Kayiira in 1987 and former army commander Maj Gen James Kazini some few years ago.
Most of the assassination attempts of high profile Ugandan government officials have always been futile.
For instance the 1969 assassination attempt on President Milton Obote didn't bear fruit as the sniper simply succeeded in shooting the president in the mouth.
Obote later recovered after getting treatment from Mulago hospital.
Then there were reports of very many assassination attempts aimed at eliminating President Idi Amin in the 70s.
One of the attempts on Gen Amin's life took place at Nsambya police training school where he had engaged in a ceremony to pass out some policemen.
Amin narrowly escaped and managed to drive his jeep to Mulago hospital where he deposited his dead driver who had been shot by the assassins.
Amin then bragged that he knew when, where and how he would die!
And amazingly, he died peacefully in his sleep in 2003, many years after surviving so many attempts on his life.
What is rather surprising is that president Museveni has ruled Uganda for 30 years without interfacing with a single known assassination attempt on his life.
Although there have been very many reports of coup plots on his government, there has not been any assassination attempt on his life.
You may attribute this to the huge convoy of security entourage that he moves with each time he embarks on a journey.
A foreign journalist once asked president Museveni why he was moving with such a big convoy, and yet brags about being the darling of the people.
The Ugandan president simply retorted that he couldn't afford to donate himself to the terrorists-especially the Alshabab.
Paradoxically, despite of moving with such a huge military contingent, the Ugandan president has always insisted that he doesn't believe in assassination as a strategy to eliminate his enemies.
And indeed almost all the NRM bigwigs have been moving freely without armed escorts.
Even those who have been moving with escorts like the vice president and the speaker of parliament have been doing it out of compulsion rather than fear of being eliminated.
People like the NRM vice chairman Alhajji Moses Kigongo and Prime Minister Ndugu Rugunda actually move without any armed escorts around the country. But all that has changed with the assassination of Felix Kaweesa.
It appears as if the comfort zone of high profile Ugandan government officials has come to an end.
The era of assassinating high profile government officials is likely to take center stage as the country moves into uncertain political times.
President Museveni has promised to install CCTV cameras all over the city to curb the killing spree, but it doesn't appear to be the concrete solution. It's time for the Ugandan political big wigs to live in absolute fear!
Kaweesa Buried Amidst Pomp
The burial of AIGP Felix Kaweesi currently taking place at his home in Kyazanga, Lwengo has attracted many dignitaries.
Although it had earlier been said mass would begin at 10am, it was postponed to midday and began at 12.12pm. It is being presided over by the Masaka diocesan Bishop John Baptist Kaggwa.
Kampala Metropolitan Police spokesperson Emilian Kayima took the first reading while Criminal Investigations and Intelligence Director, Grace Akullo took the second reading.
Mourners from all corners of the country including police directors, army officials, MPs and ministers, among others arrived in the morning at Kyazanga.
These include minister of Internal Affairs, Jeje Odongo; Minister of Trade, Amelia Kyambadde; Minister in Charge of General Duties, Mary Karooro Okurut; and the Inspector General of Police, Kale Kayihura.
Bishop Kaggwa has hailed Kaweesi as a man of conviction. "He was ready to serve he always moved with his phone in the hands waiting to be called," Kaggwa added.
Meanwhile, organisers have run out of seats in tents organised for VIPs. Those who came after midday have been forced to occupy improvised seats in front of the casket and brave the scorching afternoon sunshine.
Vendors have also been sighted selling newspapers, Uganda flag badges and calendars with the pictures of Kaweesi. Security is tight in the area, with many police officers deployed in the area.
Mysterious deaths Museveni's Uganda: More questions than answers: I am still in pain, says Nebanda's mother
Mission accomplished: Adam Kalungi has been acquitted of the murder of the late Butaleja woman MP, Cerinah Nebanda
Birds of a feather: when Babylon USA trains its slave states to kill and formally hide all traces: MP Nebanda: Kalungi found guilty of manslaughter : Compare with: Lydia Draru, found of manslaughter for killing Gen.Kazini